WELCOME TO CASA DI SANTA FRANCESCA ROMANA
Welcome to the Casa di Santa Francesca Romana in the heart of Rome. The Trastevere district, known for its lively ambience and authenticity, numerous traditional cafes and restaurants. Also find here and an enchanting cloister, which welcomes all travellers after a long day of sightseeing. Casa di Santa Francesca Romana itself exudes charm and history, once a medieval palace, the echoes of the past can be felt in each of the 37 beautiful rooms, which offer guests every service they could need. Discover one of the world's best loved cities and find relaxation, peace and quiet like you could not imagine from an House in the centre of Rome.
Casa di Santa Francesca Romana
Rooms
These comfortable rooms with traditional decoration, warm ambiance and functional furniture guarantee you the relax you need. A great place for a unique holiday experience in Rome. Each room includes: private bathroom complete with shower and complimentary toiletries, central heating and air conditioning, free Wi-Fi, satellite TV, among other services. Our house will keep you up to date with the outside world while you explore the history of this enchanting city.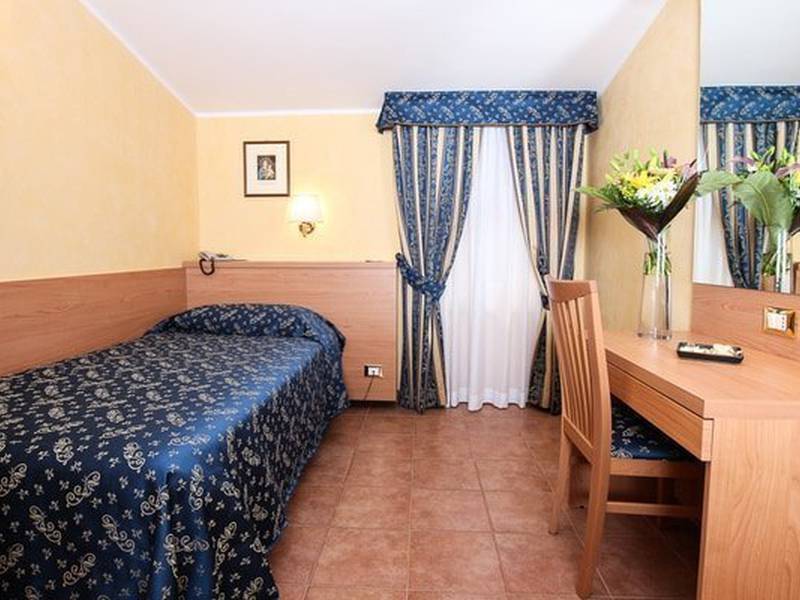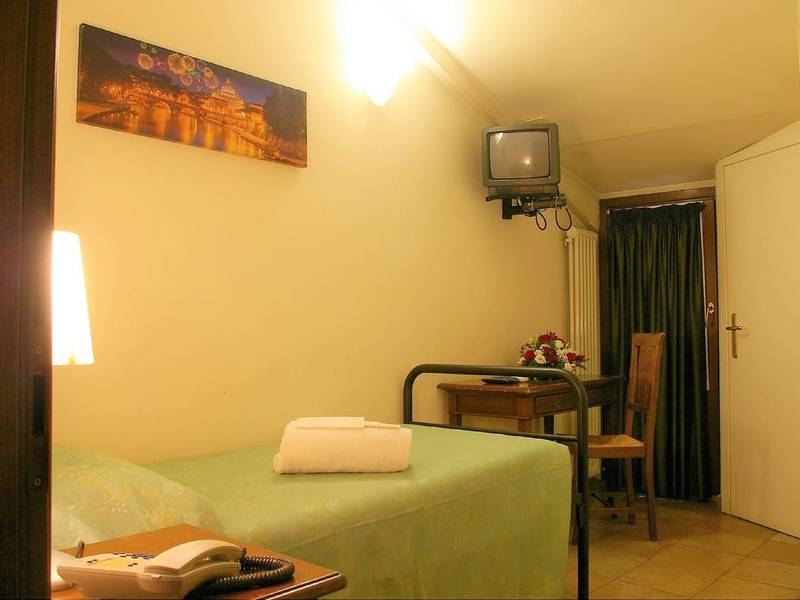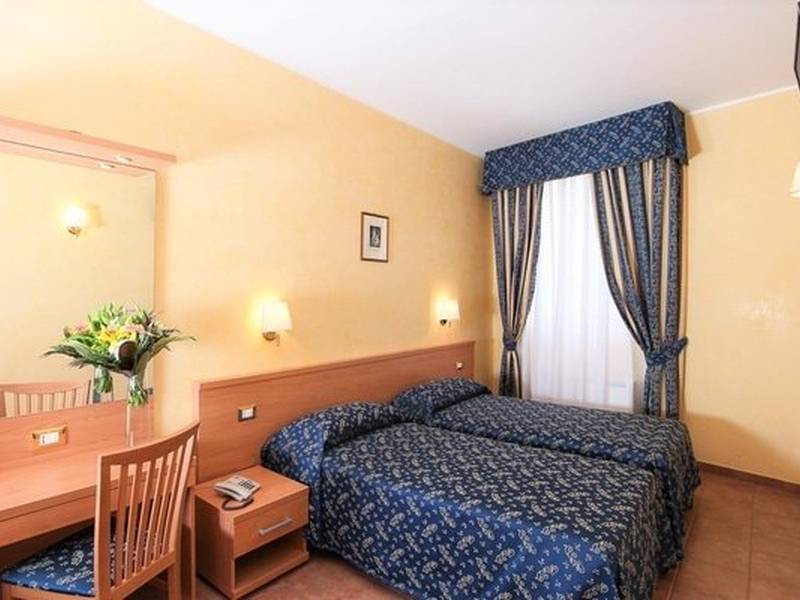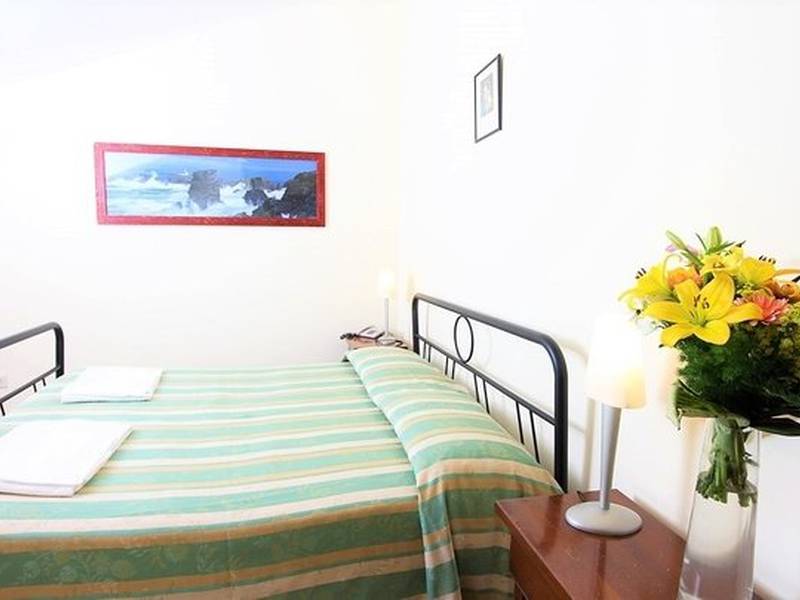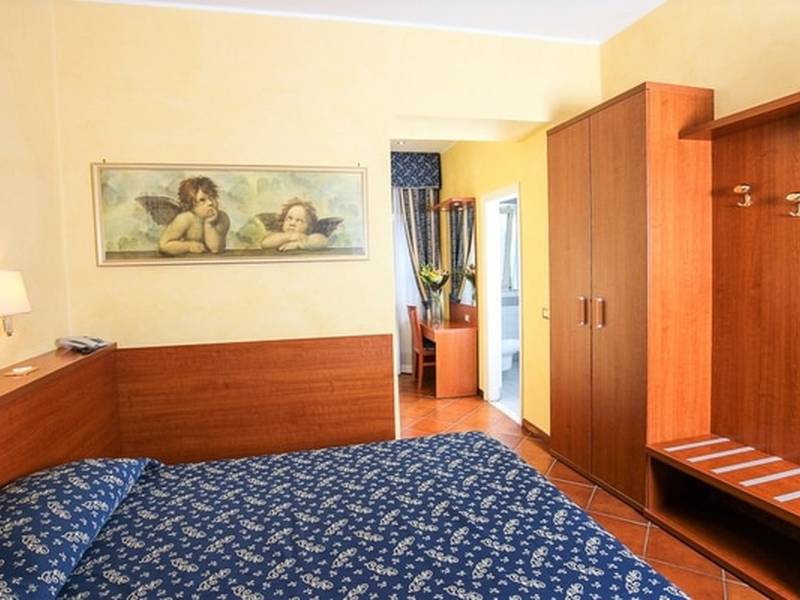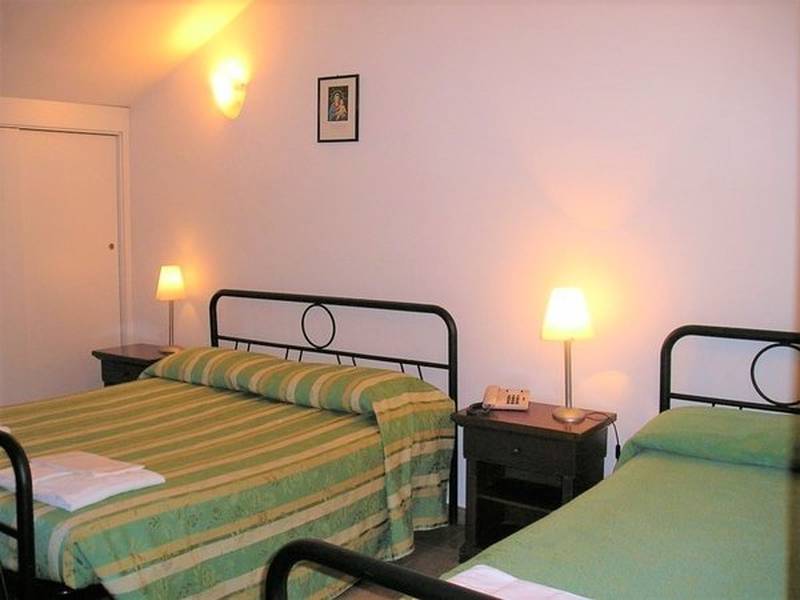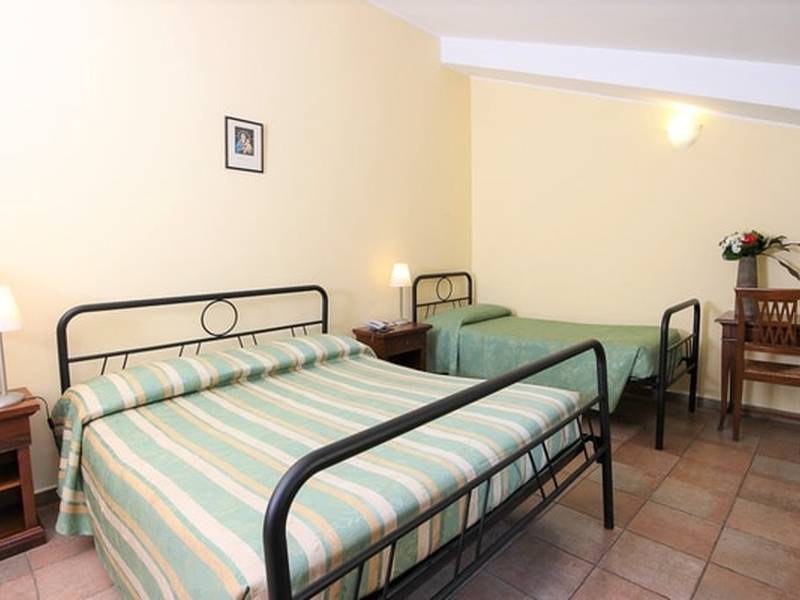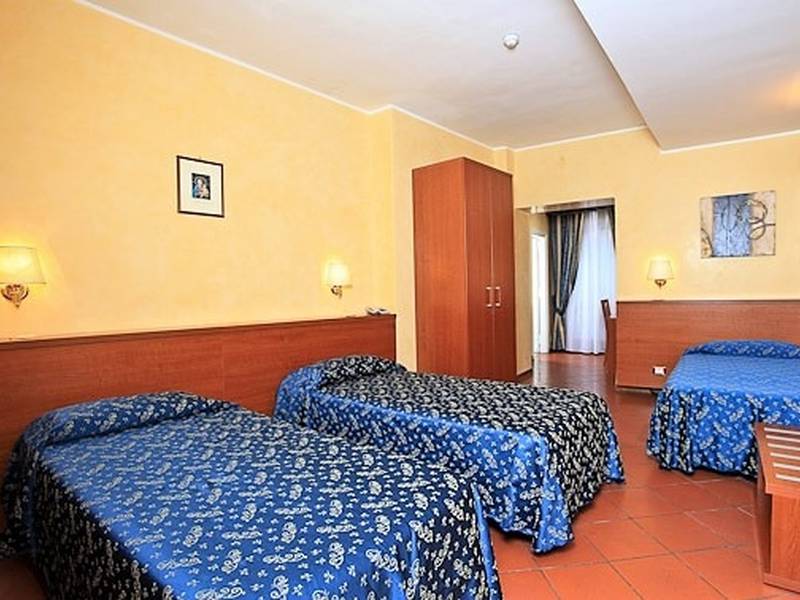 Sweet
deals
When wishing to book a holiday in Rome it can be difficult to find competitive prices but not at the Casa di Santa Francesca Romana. Here in the heart of Rome you can find the best deals and offers. Check our selection of promotions and deals and book your holiday at the best price.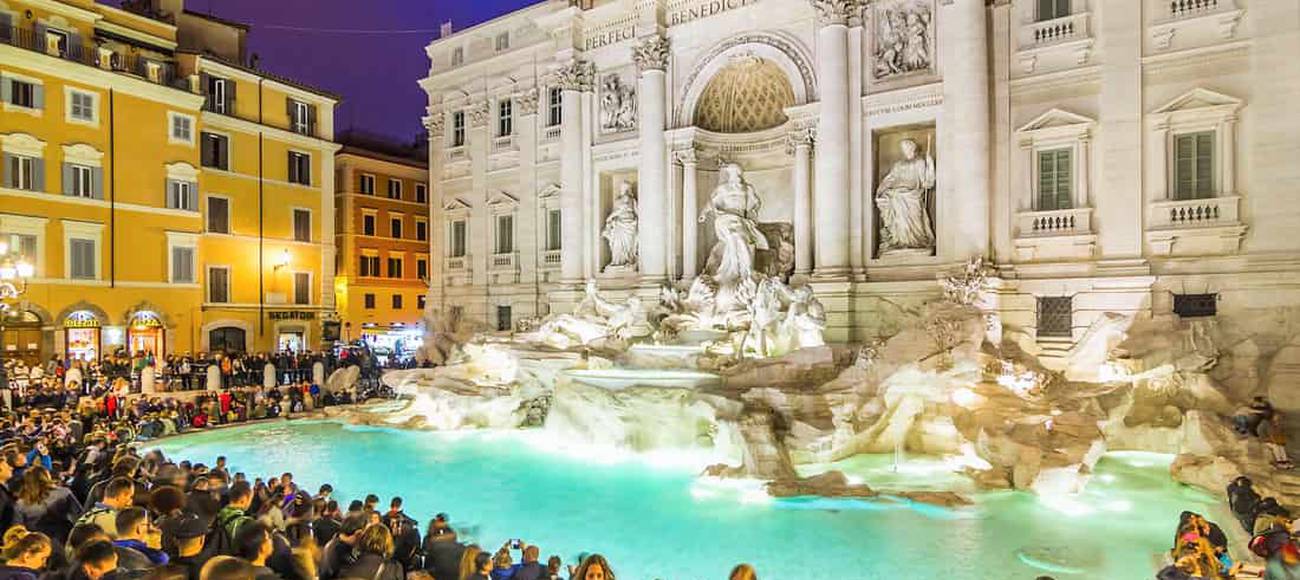 Casa di Santa Francesca Romana
services
It is important for all guests to enjoy all the home comforts during their holiday and with all the services and amenities available at the Casa di Santa Francesca Romana you can't help but feel at home. We offer a 24hr reception, tourist information, transfer service, continental breakfast, WI-FI, TV and meeting rooms.
Transfer to the aiport ($)
Located in the Trastevere neighbourhood, the Casa di Santa Francesca Romana boasts an unbeatable location near a number of lively bars and restaurants. Explore many famous sights and landmarks found nearby including St. Peters, the Colosseum, the Spanish Steps, Piazza Navona and many more. This historic hotel is also conveniently reached by bus, train and tram.
Via dei Vascellari 61 Rome, Italy.
Contact
us
Our friendly staff are always available to answer any queries you have about your stay at the Casa di Santa Francesca Romana in Rome, so get in touch via telephone or email.

E-mail:

info@sfromana.it

Phone number:

065812125

Fax:

065882408

Best price online
Guaranteed
"Direct shopping, without intermediaries!"
"You won't find a better rate for our hotels on any other website!"
"Available 24h a day, every day of the year!"